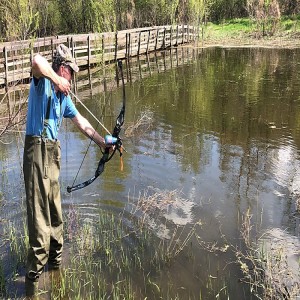 Saturday Dec 05, 2020
098 - Bowfishing Management in the United States with Jason Schooley and Dr. Dennis Scarnecchia
This week Nick chats with Jason Schooley and Dr. Dennis Scarnecchia about their recent paper titled "Bowfishing in the United States: History, status, ecological impact, and a need for management." The paper was in short inspired by the U.S. Open Bowfishing Championship's visit to Oklahoma and the author's discovery that there was not much in the way of bowfishing literature out there for fisheries managers. They attempt to outline what is and isn't known about the sport and the species it targets in this paper. I hope that you enjoy my conversation with Jason and Dennis and their article!
Main Point: All fish deserve our respect and attention!
Make sure to check out our Patreon page and Teespring stores!